I was until recently among a crazy troupe of rag-tag whippersnappers who shared a dream: to live affordably on Capitol Hill in a free-love commune, throwing wild parties yet responsibly engaging with our community and the environment. We named our hilltop palace Acropolis, but our Gods did not demand sacrifice. We were starry-eyed lute-toting moon sailors with a heading fixed on paradise.
That utopian fantasy was not realized for at least twice as many reasons as you can imagine, and one of them is this: our landlords bought the house in order to literally lift and move it west about three meters in order to build a condominium in the backyard. Only in the GREATEST COUNTRY ON EARTH, right? We all cleared out as agreed when it came time to do this move, and I was lucky enough to witness and document the first phase of it yesterday: the Raising.
When I arrived, the porch steps had been KO'd and a makeshift staircase installed. RegEx, the headless tiger, stood solemn vigil. [Click any image to see full-size.]
The bracing was in place and only the tiniest upward motion had been realized by the time I joined the scene. You can see a slight break in the masonry at the same level of the wooden wedge.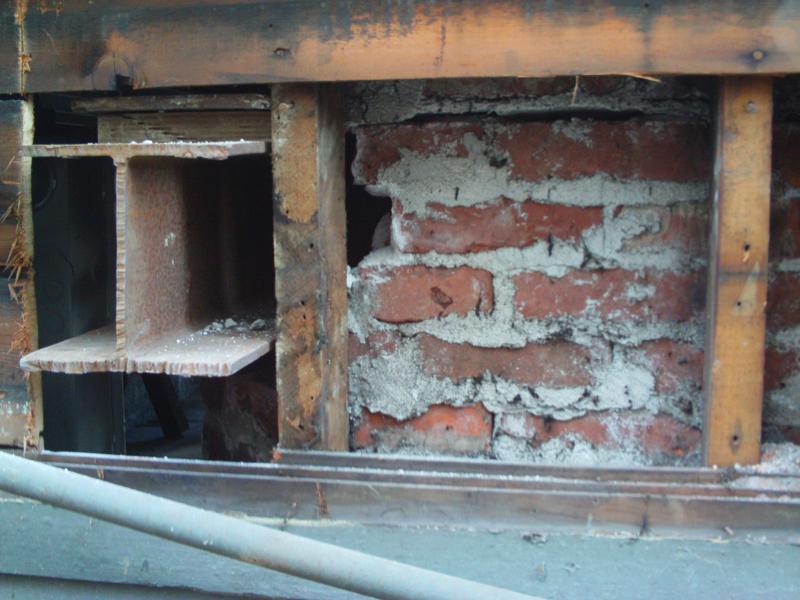 Each wooden tower shrouds a hydraulic jack resting just beneath the iron bars.
Those jacks are powered by this mobile compressor complex.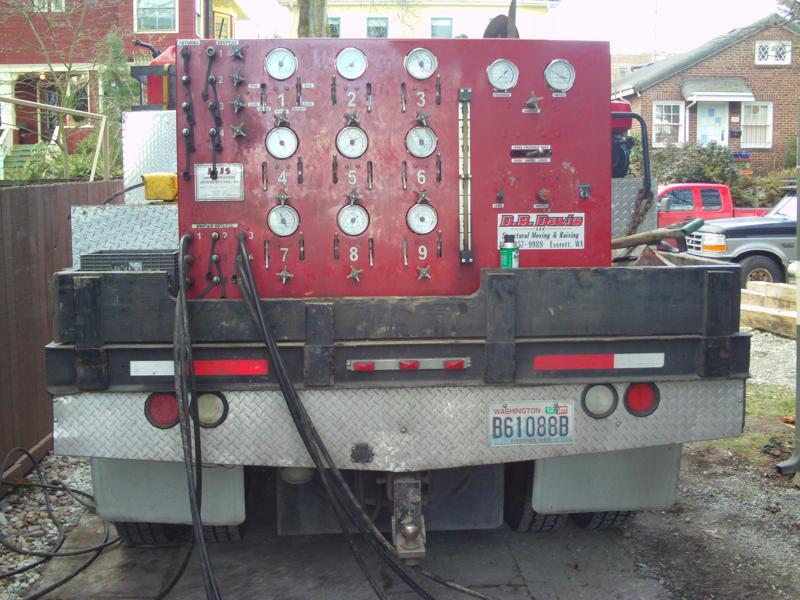 The makeshift staircases's days are numbered as the jacks engage.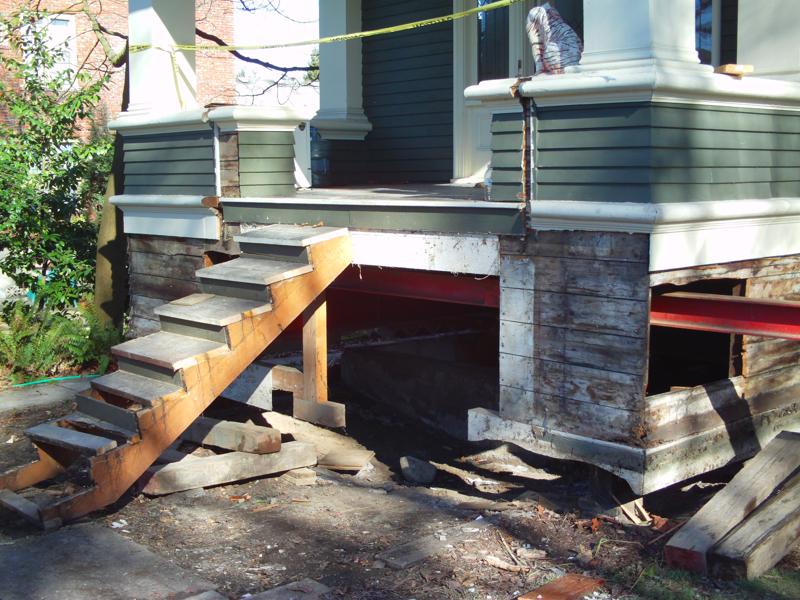 The procedure is to build up the towers Jenga-style until no more blocks can fit.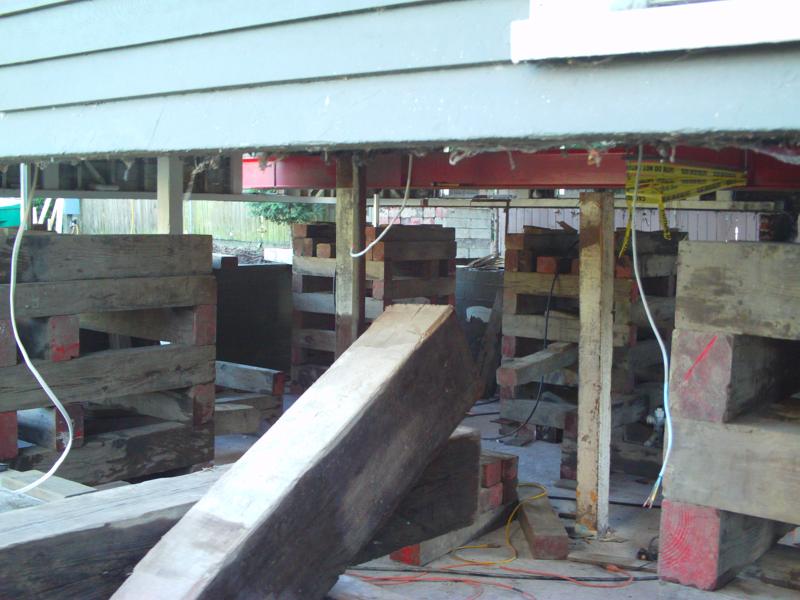 Then fit smaller wedges like the ones here until the towers are load-bearing.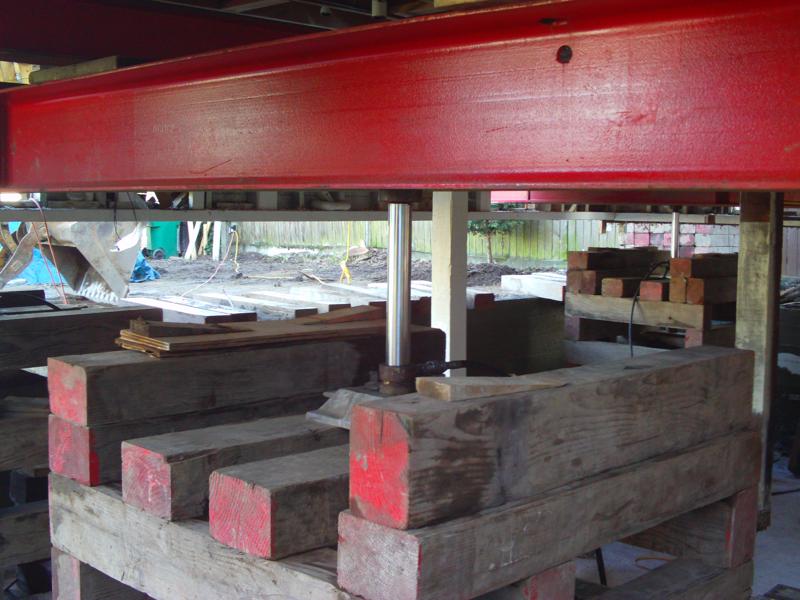 Following that, the jack can be repositioned a few levels higher to repeat the process.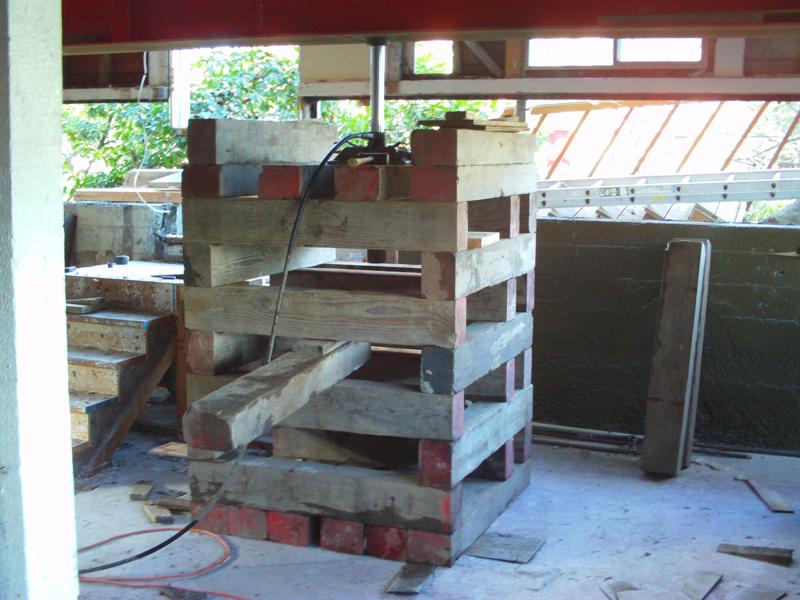 The process is effective.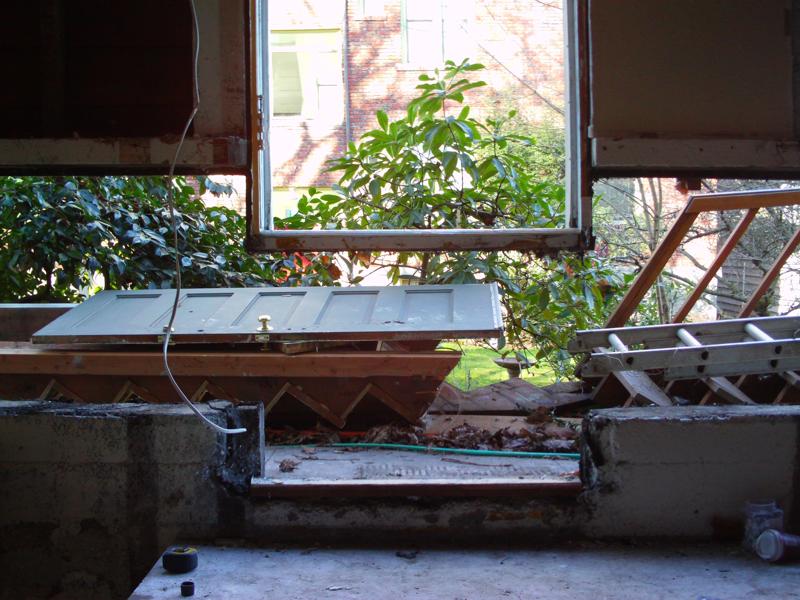 Here's a nice shot midway through that has the moon in it.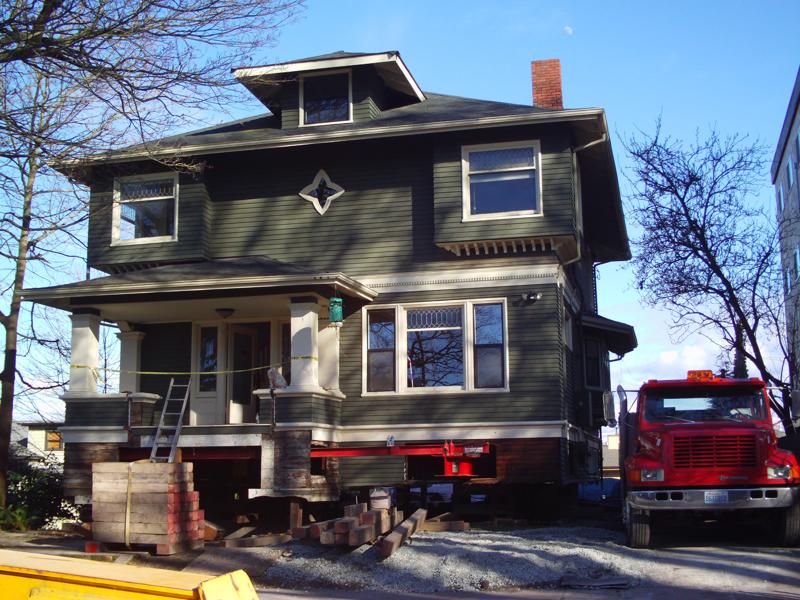 The fireplace is kaput, but then so is the basement.
The rise is about four feet, to within a few inches.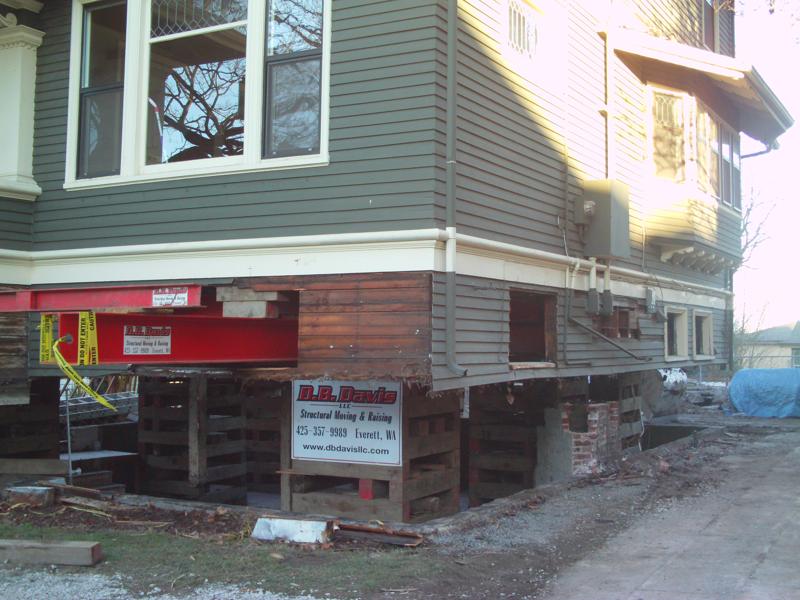 The makeshift staircase was sawed off.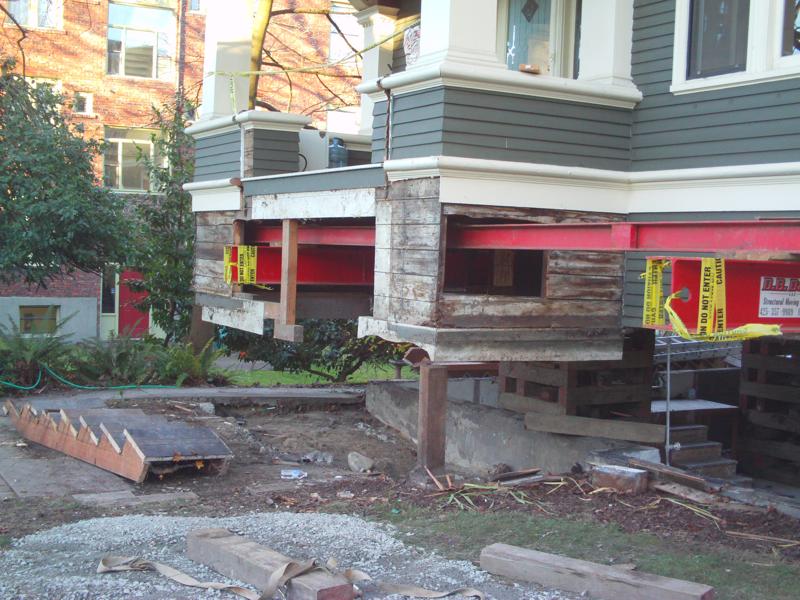 The manor has been raised. We're told it will soon be rolled. Stay tuned.